Partnering with families to help children discover and embrace a growing relationship with Jesus Christ in a safe, fun and loving environment.
Capital Kids provides a quality, volunteer-powered experience for children Nursery through Grade 5 on Sunday mornings. This entails kids' worship, large group lessons, and small group application activities. We understand that we have the children for a brief period on Sunday mornings, so our program also provides weekly devotionals and other resources for families. Capital Kids exist to serve and support families as they teach God's ways especially in a dynamic, international environment where families might be away from their regular support systems.
OUR SCHEDULE: All children are invited to come downstairs from the beginning of the service.
TO VOLUNTEER: Please contact to get involved in our children's ministry!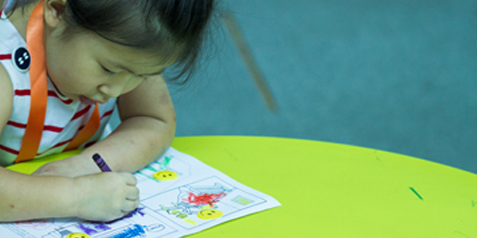 OUR CURRICULUM:

Grades 1 – 5: "Firm Foundations" is a curriculum that spans from Creation to Christ, providing children with solid truth from God's Word. These carefully written lessons begin in Genesis, gripping the children's attention as a firm foundation is laid for a clear presentation of the gospel.

Family Resources
www.marriedpeople.org/couples/: because we all need the encouragement!
Archive of our songs